As we're winding down to the finale of the holiday season I wanted to share a little bit of our home. Building and moving into our home has been anything but easy, and one giant lesson in patience, but that's more for another day ;).  We are no strangers to renovation and DIY projects and my mind is filled with whats next, much to Doug's dismay—haha! We finally feel like all our "we'll finish it ourselves" projects for the sake of moving in are coming together. After many months,  a lot of hard work, and a few tears it's feeling like home just in time for the holiday's.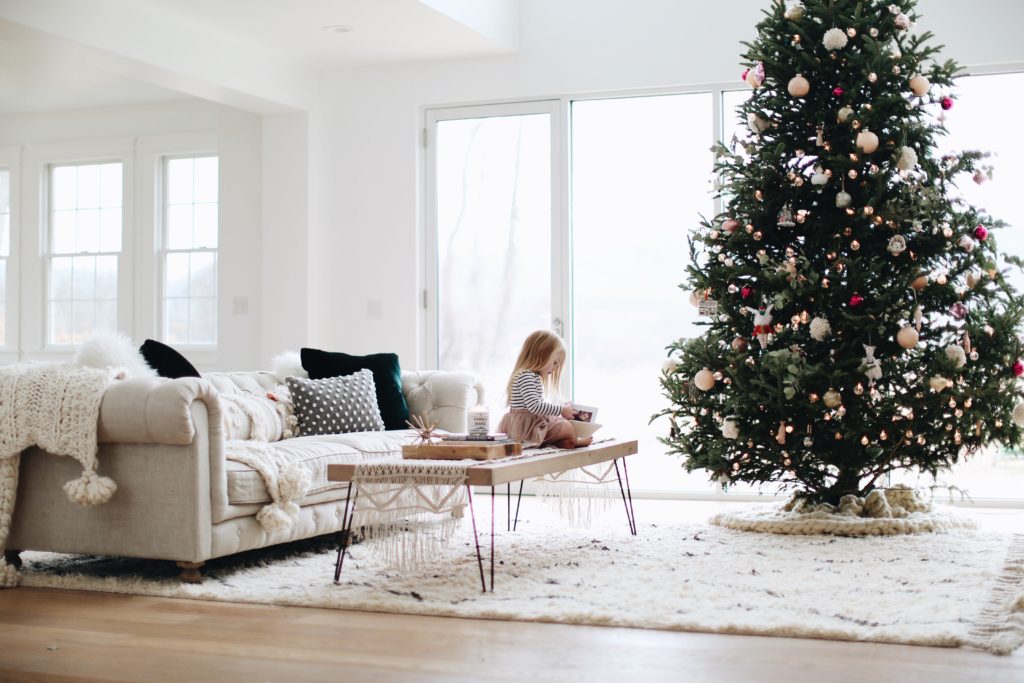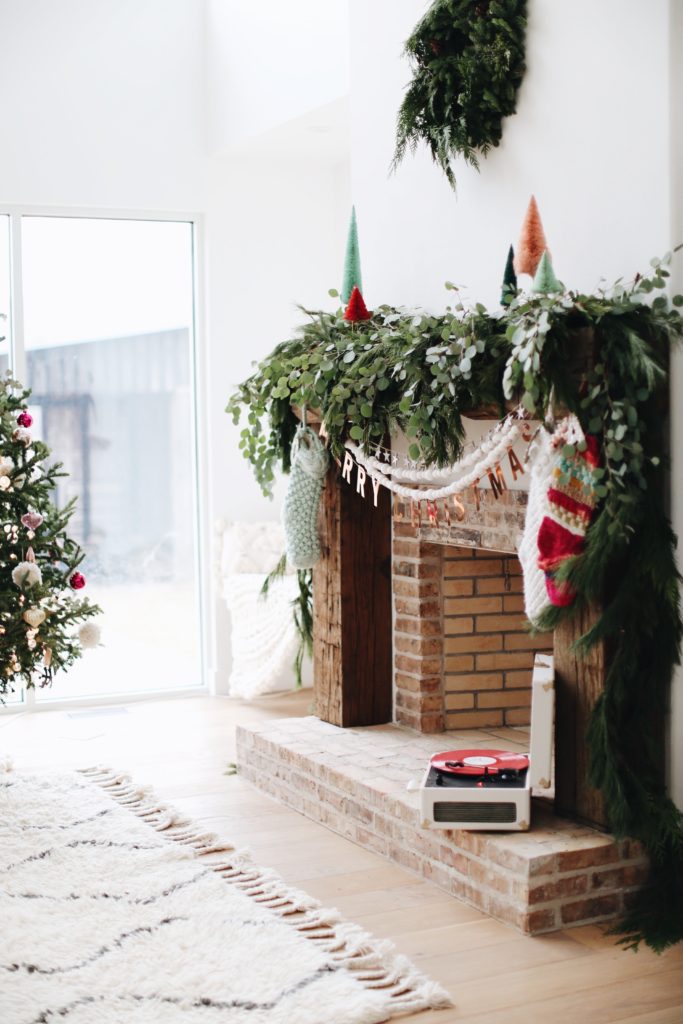 We knew one of the first areas of the house we wanted to make "us" was the family room. Avery is at the perfect age where everything is so magical to her.  I wanted our home to feel bright, airy, whimsy, and most importantly cozy to not only her but to everyone that visits.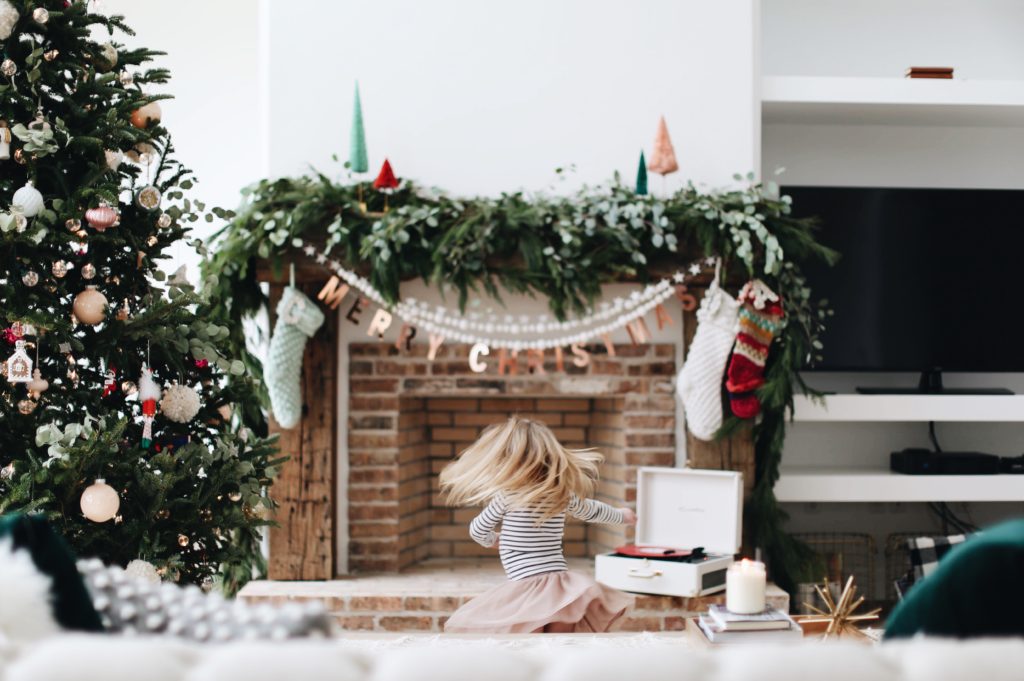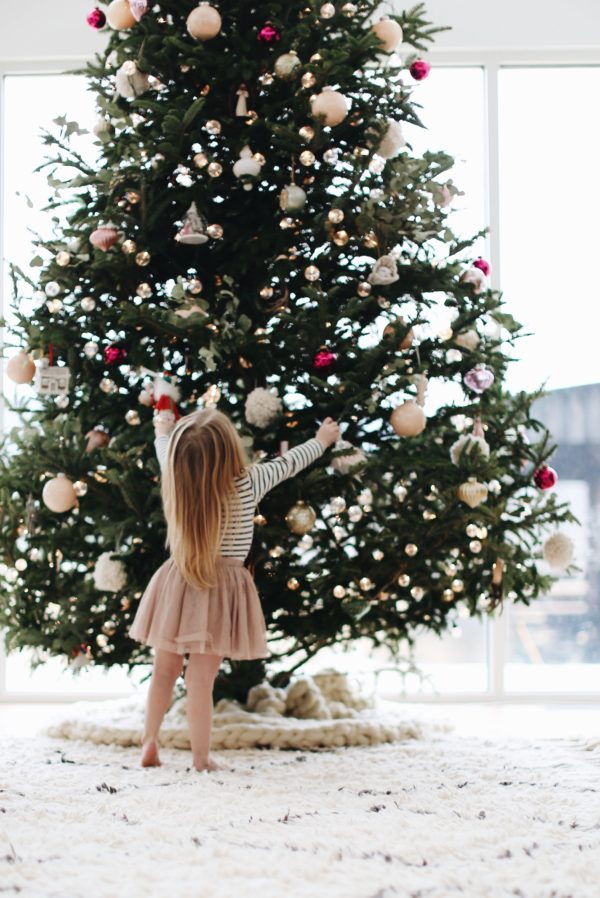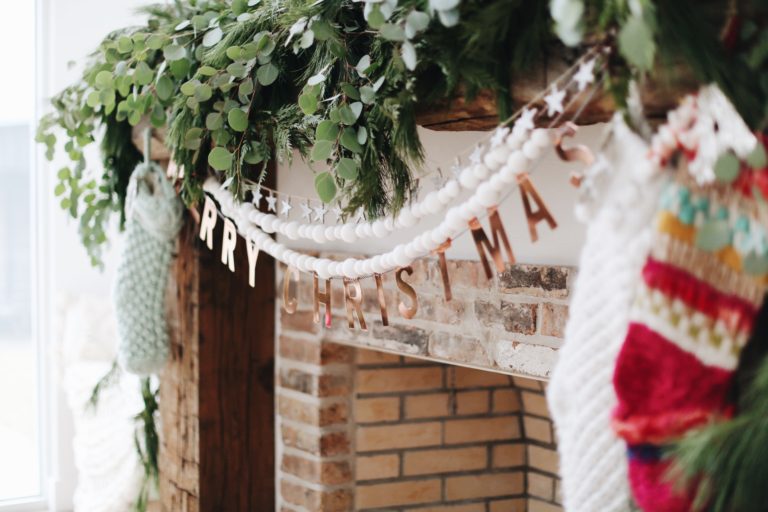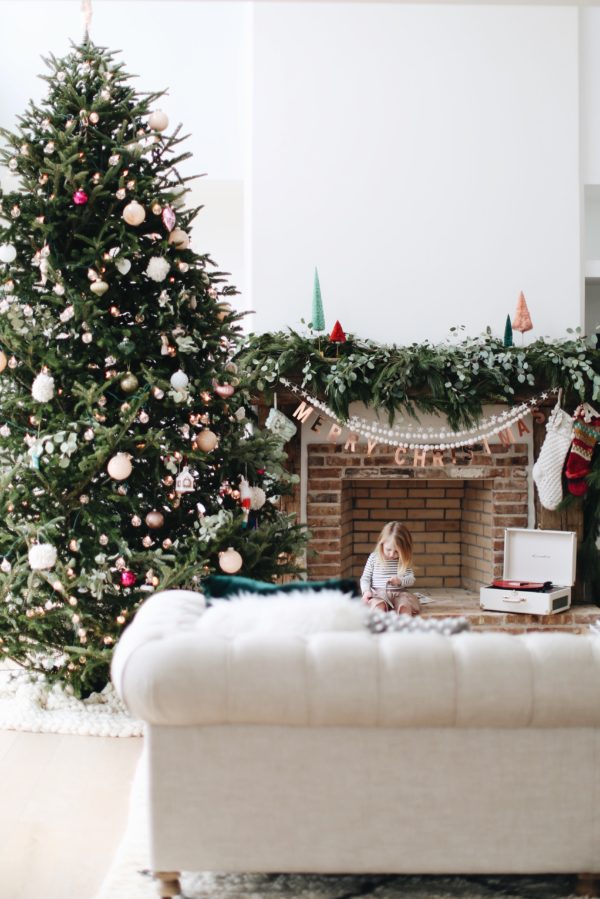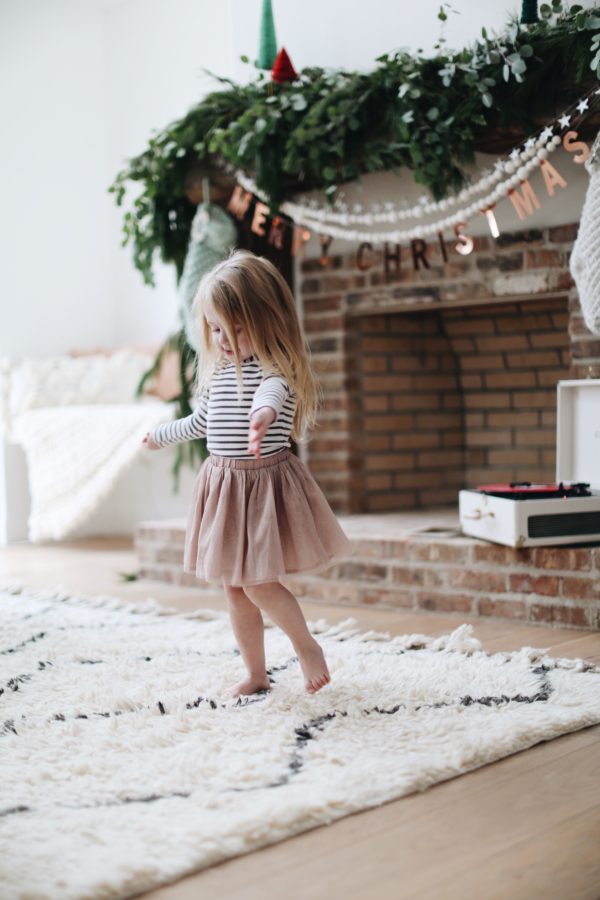 When we moved in we brought no furniture with us. We have always lived in a pretty small apartment or house, and all of our furniture were hand-me-downs from our parents. We took an anniversary trip to Pittsburgh and were browsing a few furniture stores when we both fell in love with this couch. It was our first "big kid" purchase after eight years together, and we couldn't be happier with it. I'm forever changing out the pillows, but I love the coziness a full couch adds to the room especially at Christmas time.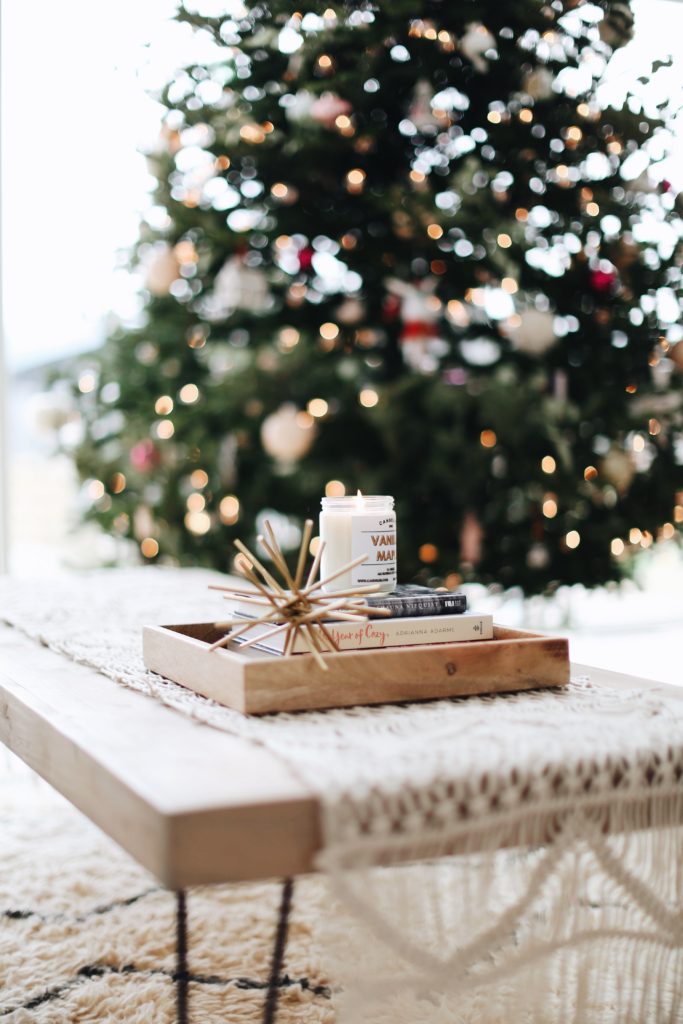 One of my absolute favorite spaces in our house is the under the stair nook we have for Avery. I was pretty weary about having kid's toys in the entry way, and originally decided against it, but my grandpa made Avery a doll house last Christmas and I couldn't imagine a more special thing to see when I walk in the door. She also has a playroom upstairs where the majority of the toys go—aka the disaster zone. Don't mind that I still haven't finished the inside of the house a year later, its on the to do list. 😉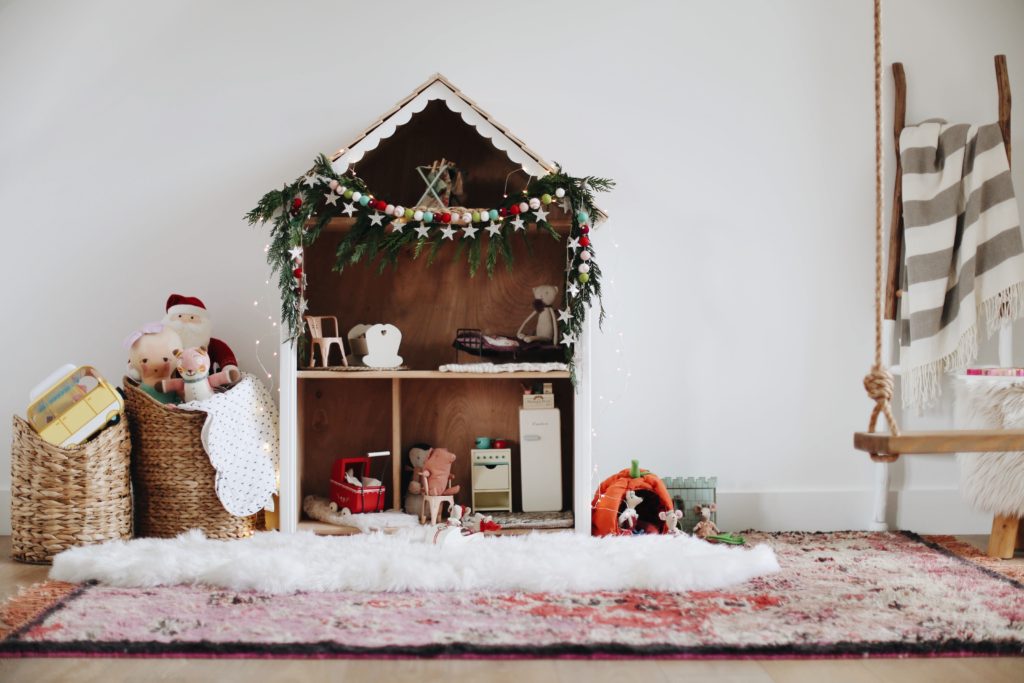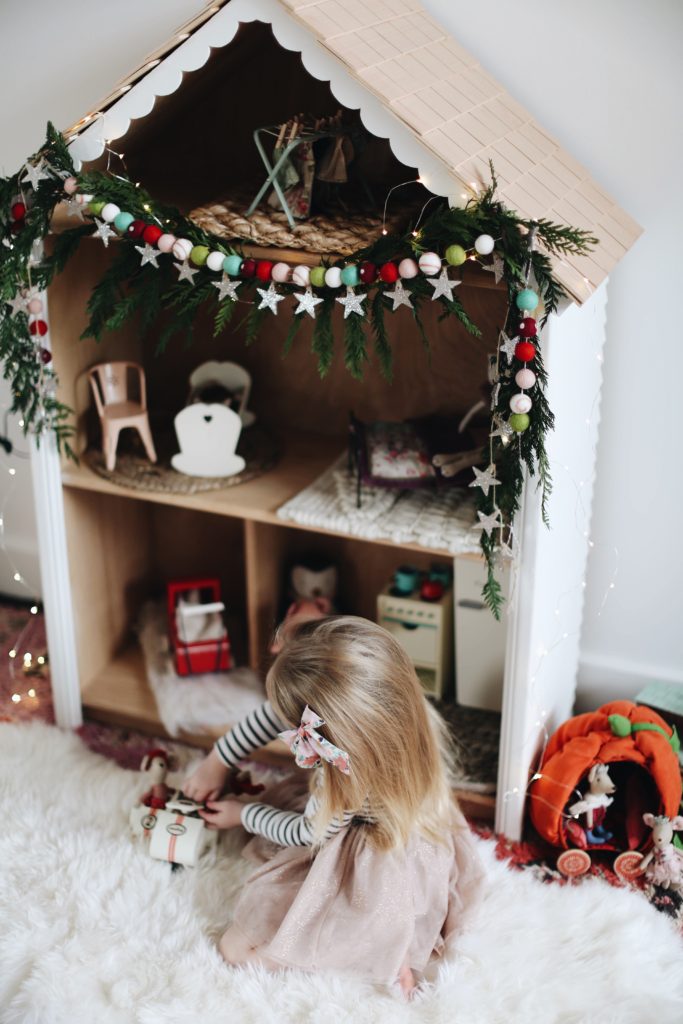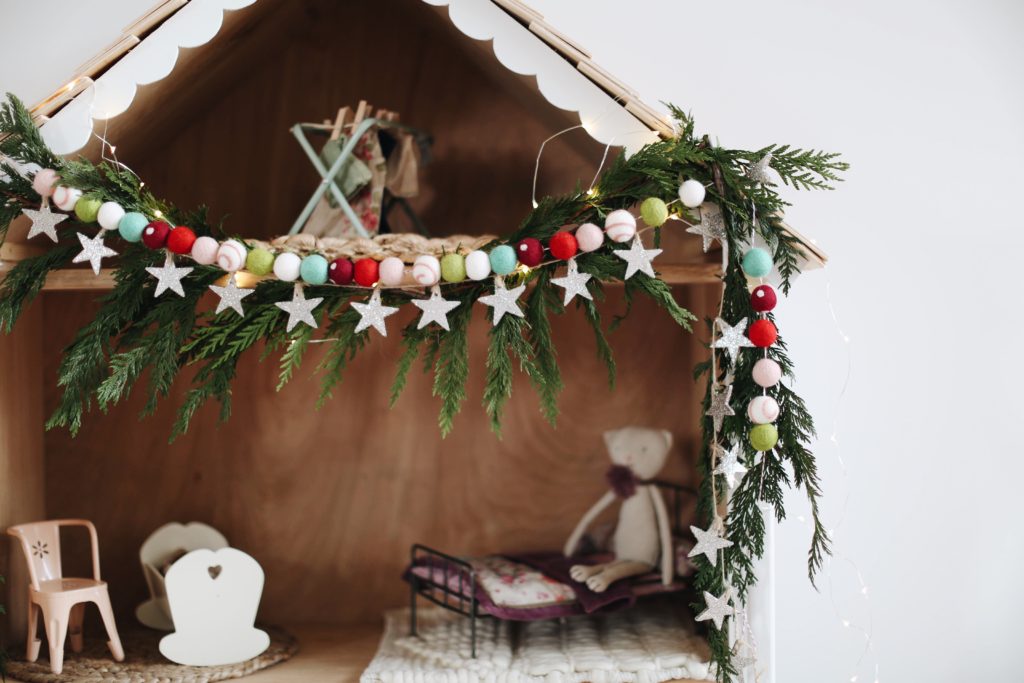 The kitchen is a room we spend so much time in. I often find whenever we have guests, everyone is standing around the island. When we were building I knew I wanted a huge island just for this reason. We also spend many Saturday's together making breakfast as Avery sits on the island helping—thats just what I had envisioned for this space. Doug made the floating shelves from old lumber his dad had, and I love how it adds a rustic element. We hope to do a few more things in here, but like I said that's for another day. 😉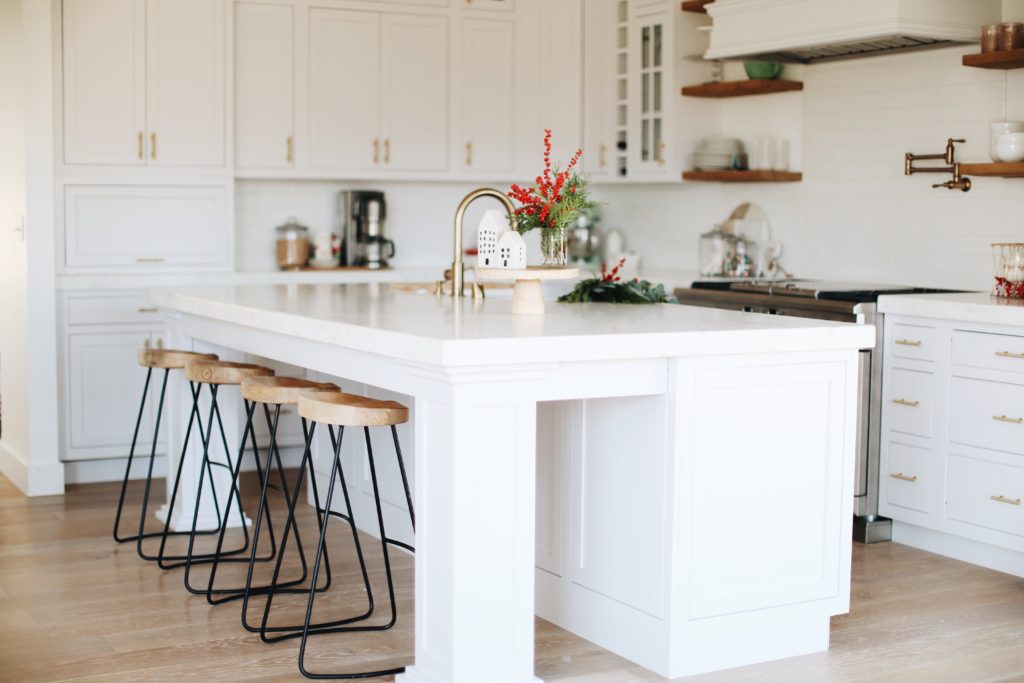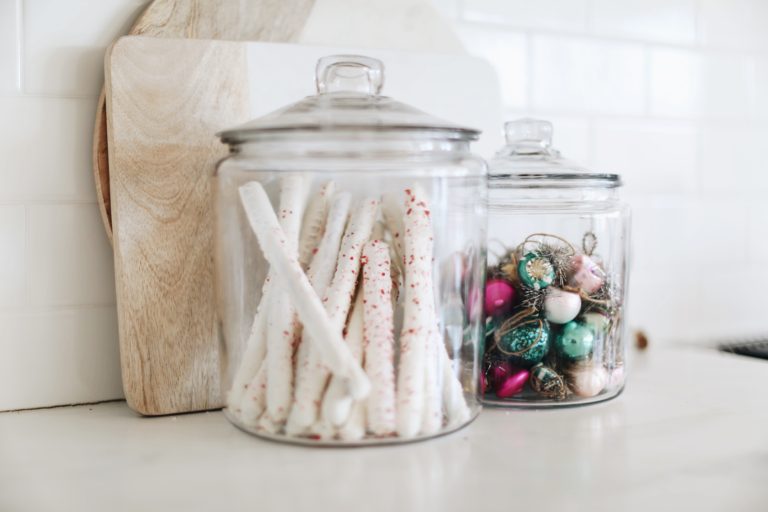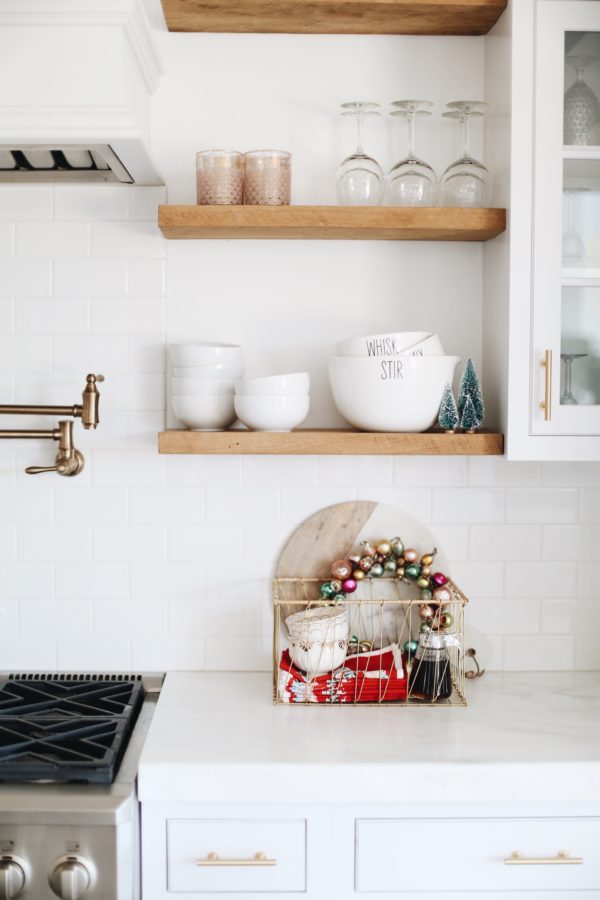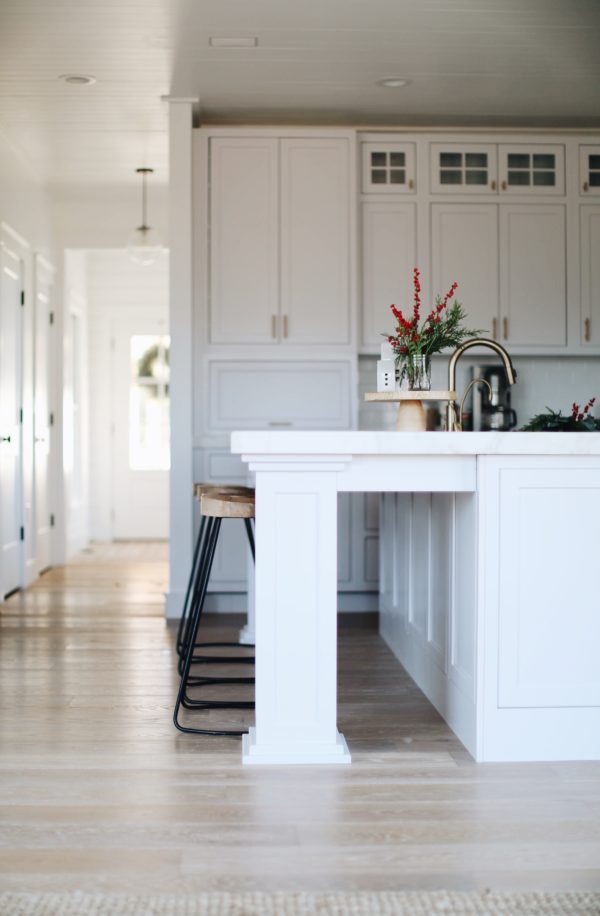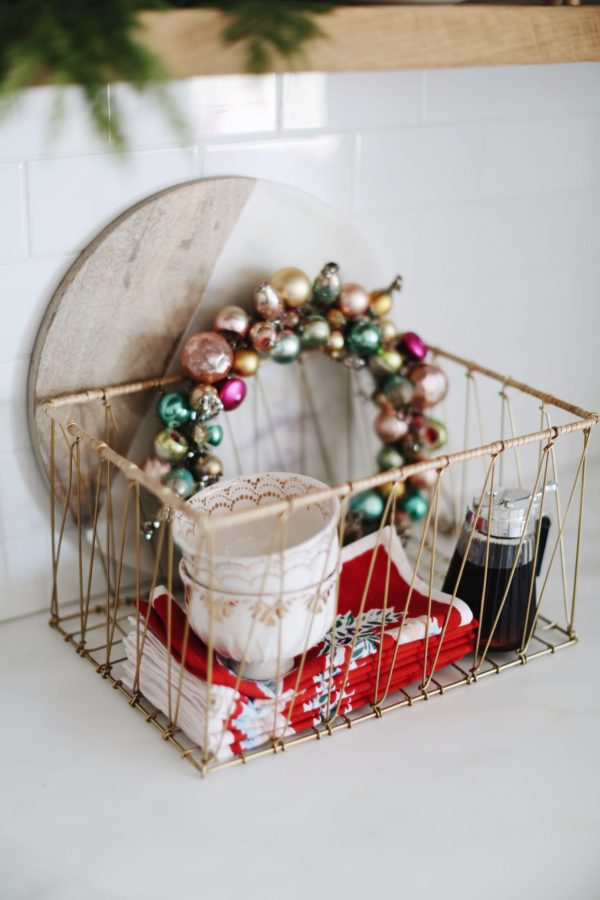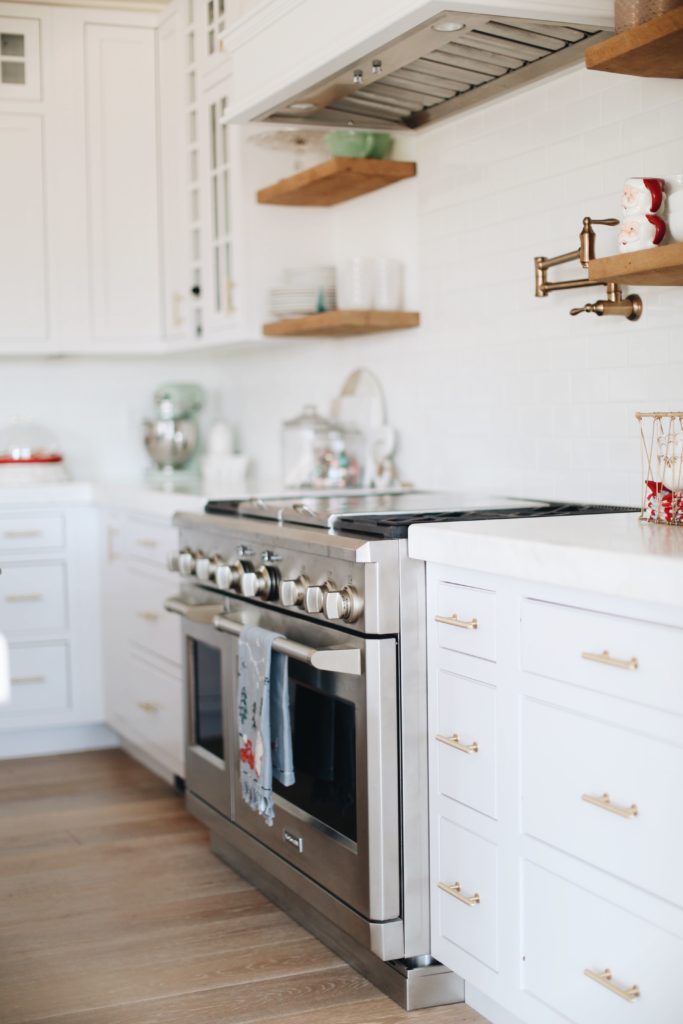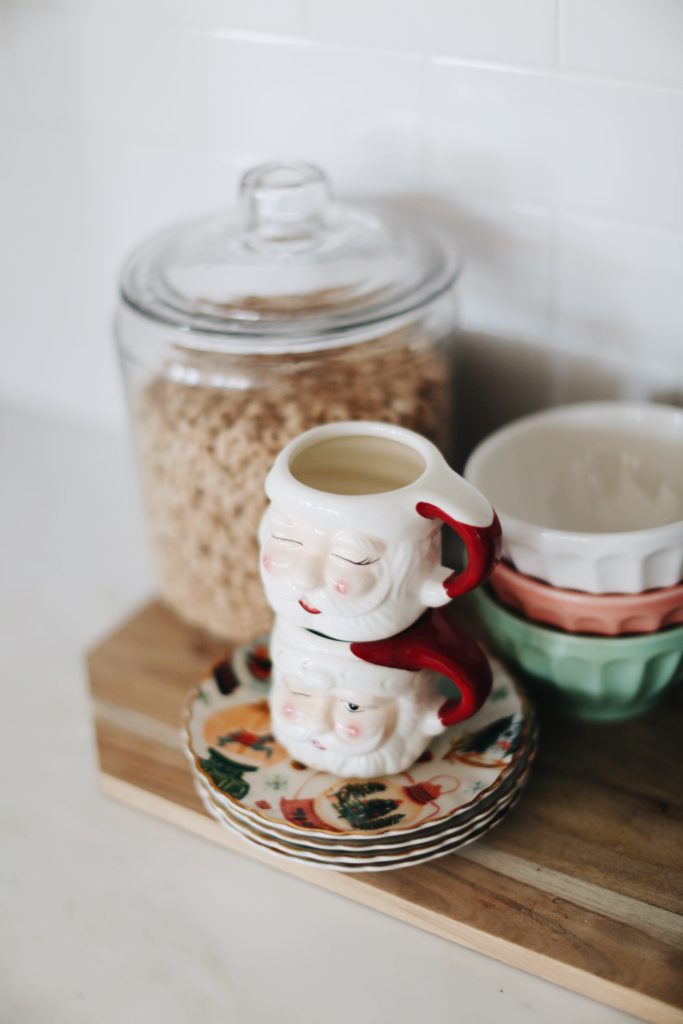 Every change of season or occasion I like to do something fun on our bar cart. Since we still haven't got our dining room table, I live vicariously through the tiny bar cart in our dining room and imagine all the fun tablescapes for the future!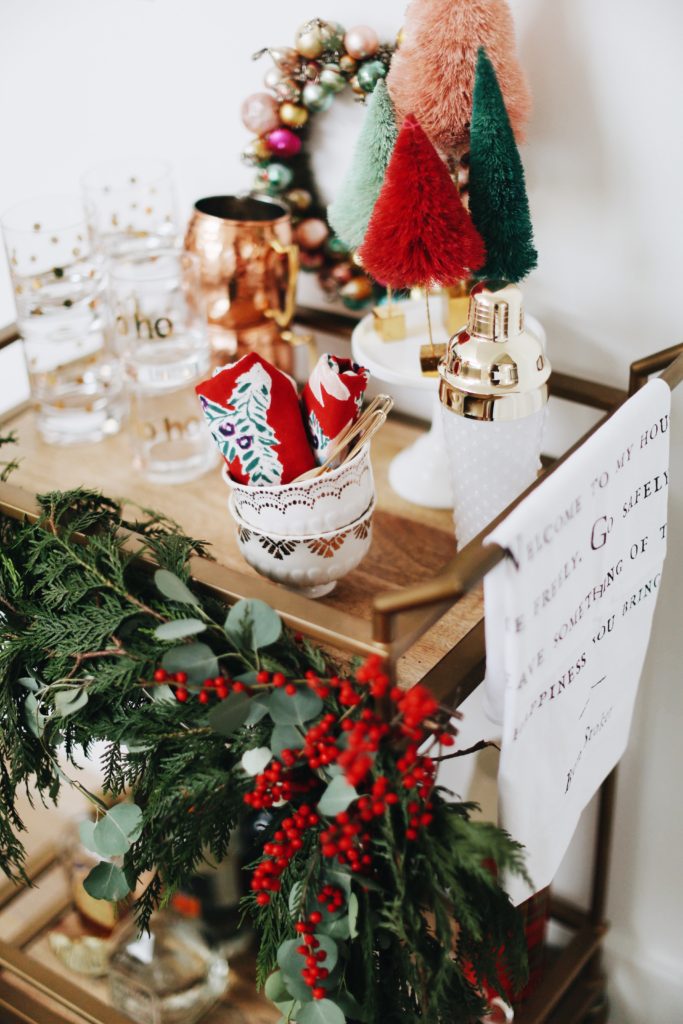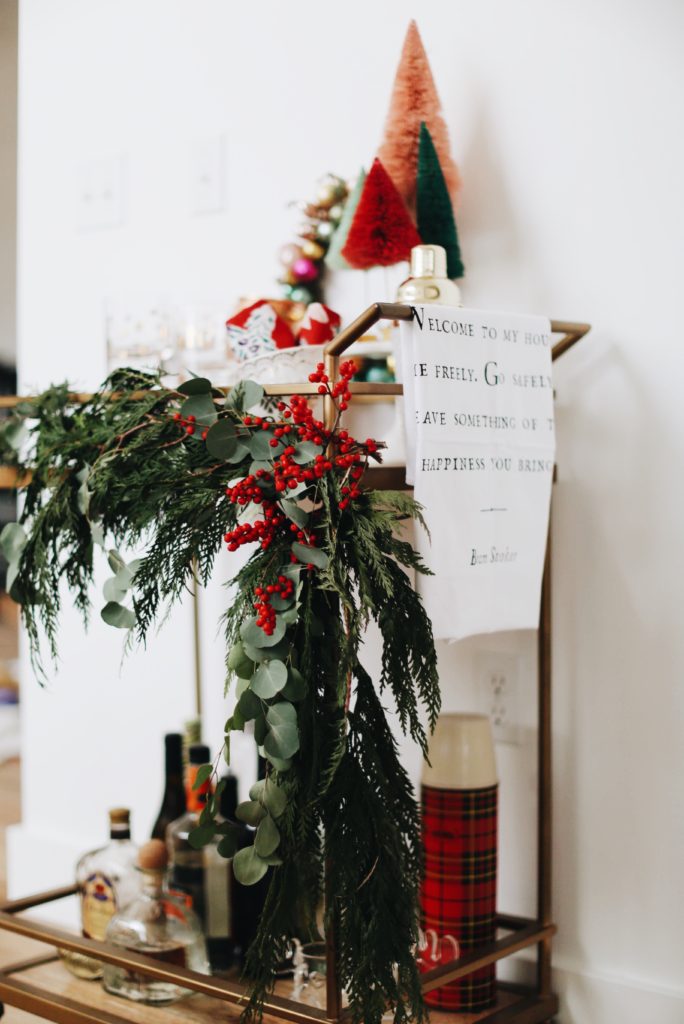 The most fun area to decorate is always Avery's room. I wish I could say it was used, but lets be honest I'm a pushover:). We plan to make a real effort to get Avery sleeping in her room after the holiday's so any tips are welcomed and very much appreciated! I won a gift card  to Chasing Paper NYC/Paper Raven Co. during a Free Babes collaboration giveaway shortly after we moved in. I knew exactly what paper I had to have. I still have few finishing touches to complete in her room, but I plan to make a post specifically for that later. 🙂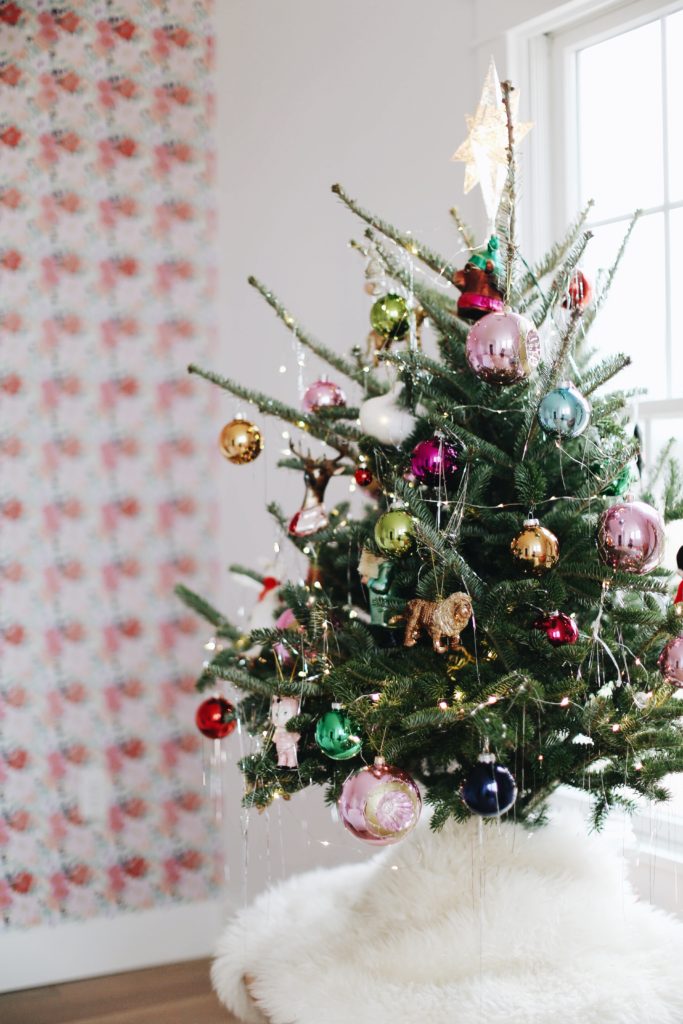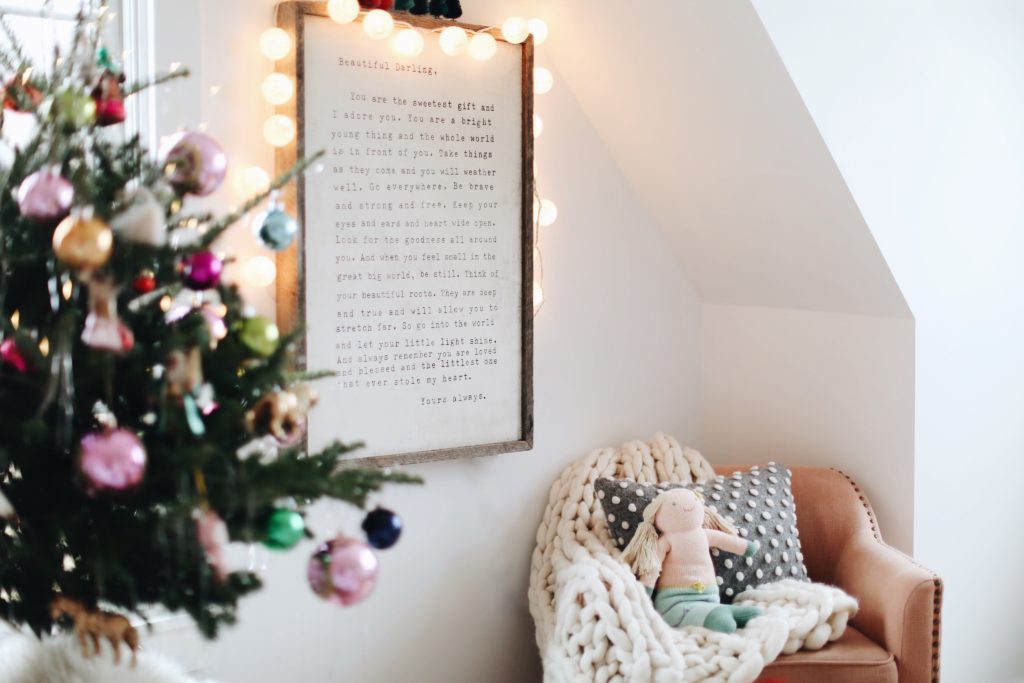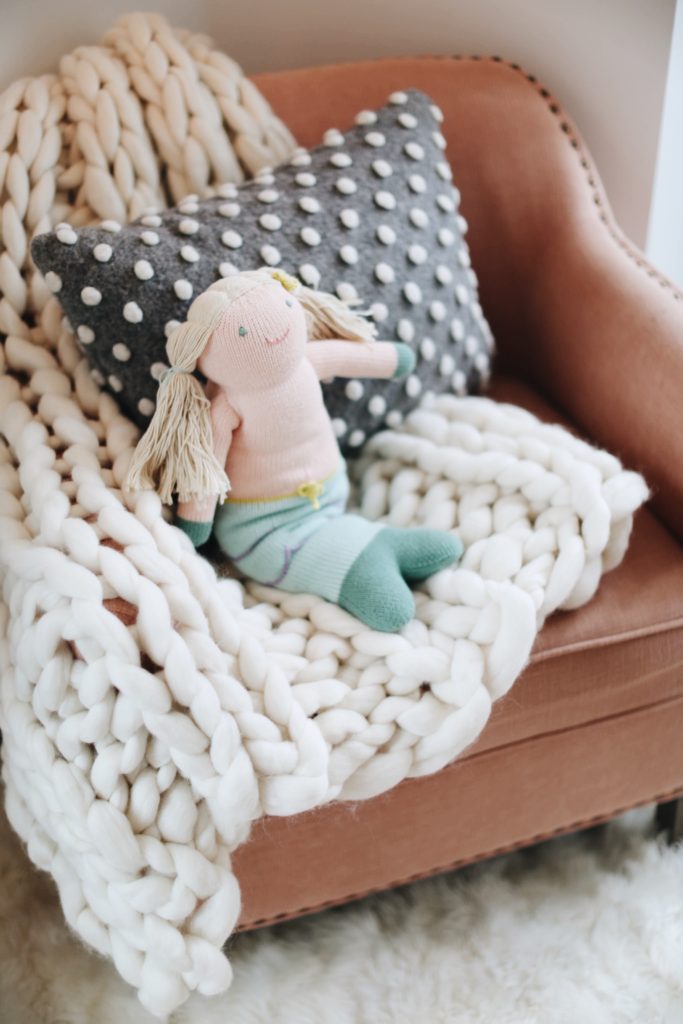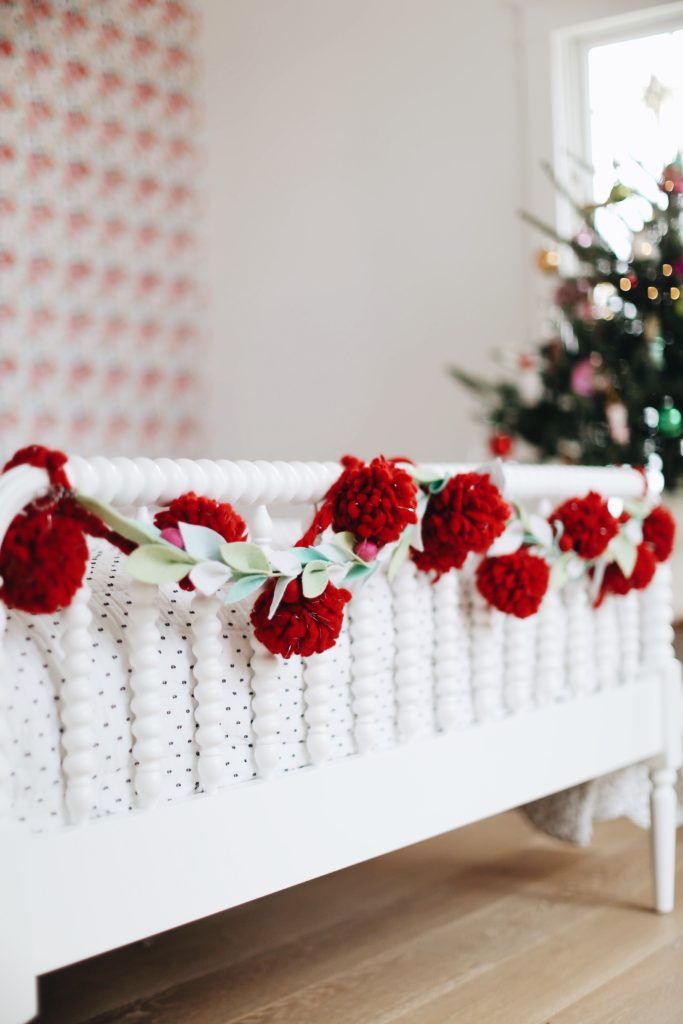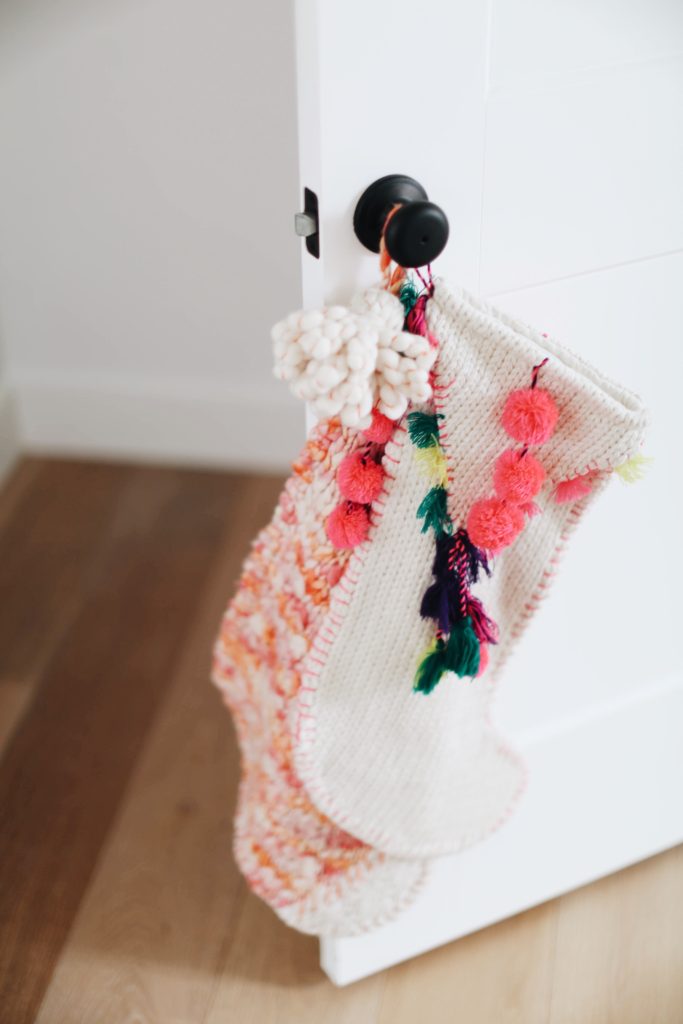 I hope you have enjoyed the tiny glimpse into our home. Wishing you the happiest holidays filled with magic and memories, and a few cranberry margarita's–or maybe thats just me. 😉
Family Room: wool ball garlands//knit throw on couch//lumbar pillow//Rug//table runner
Avery's room: knit throw//wallpaper//mermaid//jenny lind bed
Avery's nook: faux fur pelt//area rug//doll house animals and furniture